Every successful SEO campaign must start with the free SEO tools available, which offer valuable data discovery through keyword research, backlink tactics, market research, and in-depth analysis.
When it comes to improving organic ranks and site authority, search engine algorithms constantly update, creating an ever-shifting scenario for SEOs. Therefore, the more efficient the tools, the better the outputs.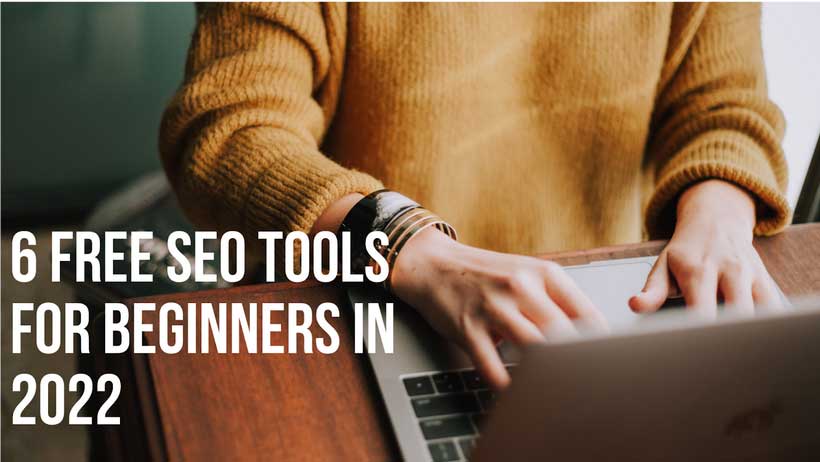 Likewise, Beginners are also looking for the free SEO tools to help them see the output of their efforts. To check the results of your efforts – or for any other reason – you'll need reliable SEO tools.
In this article, we are discussing 5 free SEO tools for beginners. You can use these tools if you don't want to spend money on expensive SEO tools.
What is Search Engine Optimization (SEO)?
In digital marketing, search engine optimization plays an important role. You must attract a large audience to your website, whether you have a blog or a brand.
The strength of your brand name is determined by the number of visitors to your webpage.
SEO assists you in getting a higher rank on Google and drives more traffic to your website, boosting your earnings.
SEO services provide you with measuring accurate figures, conducting keyword research, analyzing your website, higher ranking on Google, conducting competitive analysis, tracking consumer time in and out, and much more.
However, to achieve the required results, you must select the best SEO tool. Your brand name will not reach its full potential without a solid SEO strategy, regardless of how good your services are.
5 Free SEO Tools For Beginners In 2022:
As a beginner, you should have some essential tools in your toolbox that may help you gather data and do a lot of competition spying activities like determining which parts of your website are problematic and looking at what your competitors are doing.
Following are the best 5 free SEO tools for newbies:
1. Google Search Console:
It is the first tool you should use in SEO. Google Search Console is capable of everything from generating traffic to monitoring it.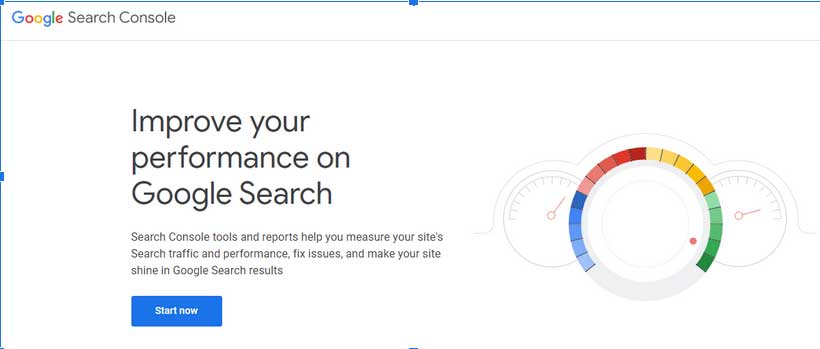 As a Beginner, you have to add your website to Google Console to appear in Google search results. To make your website accessible on Google. You'll go to the Search Console and create a page before submitting a sitemap.
You'll have to wait for your sitemap.xml to appear on Google after you've submitted it.
Key Features:
Upload your website's sitemap to Google and ensure it's free of errors. You can correct these errors by following the instructions mentioned there.
Examine all aspects of crawling. Google bots will visit your website and examine it, and you will be allowed to see crawl statistics.
Examine how URLs are indexed. You can manually index your URLs. Go to Google Console, paste your post link in the upper right corner, and request the index. After it has been indexed, you can check whether the URL is on Google or not.
You can evaluate how your site is performing. All clicks, visitors, the impact of your URL, average CTR, and the average position can be reviewed.
You can also check index coverage, linkages, security risks, etc.
2. Ahrefs:
If we're writing free SEO tools for beginners, we'd be irresponsible if we omitted Ahref. According to Ahrefs, they have a database of all websites. Their website is the second-largest crawler in the world. This tool automatically updates data every fifteen minutes.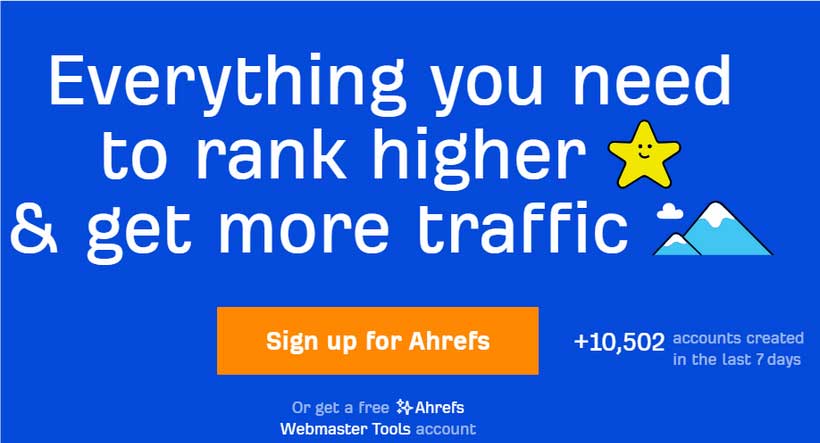 They are well-informed about everyone as they have the most comprehensive internet database. People trust their tools more than other SEO tools.
Key Features:
It will show you data of website backlinks when searching for any domain or URL.
The DR domain ratings, which increase with Google ranks, are displayed at the top. You can also look into URL ratings, referred to as UR.
The top hundred backlinks of the specific domain are displayed at the bottom. The full five core texts and pages can be found here.
You can export your results to save or send a unique alternative. You can see the links that have been followed and those that have not been followed.
3. Screaming Frog SEO Spider:
The screaming Frog tool is a famous tool for audit purposes. These audits are not supposed to be costly or complicated. The Screaming Frog SEO Spider shows it. This seo tool is designed to be fast as you can run full site audits in a couple of moments.

The audit may take more time on websites with hundreds of pages, but it still takes a few minutes.
This tool can identify some problems as well as duplicate content. You can use this to check your Meta titles, keywords, and subject headings to make sure you're following the guidelines.
Key Features:
When doing a redirect audit, find and analyze permanent and temporary redirect chains on a website.
Discover all duplicate elements on a site, including URLs and content.
Build a sitemap in XML format.
Analyze metadata and headlines on a webpage through metadata analysis.
Visualize the structure of a website's URLs and internal links to assess and adjust them quickly.
4. Seobility:
Seobility is an all-in-one SEO tool. It has all the vital features required to conduct an SEO campaign. You can use Seobility's dashboard to do keyword research, examine competition, and generate customized reports.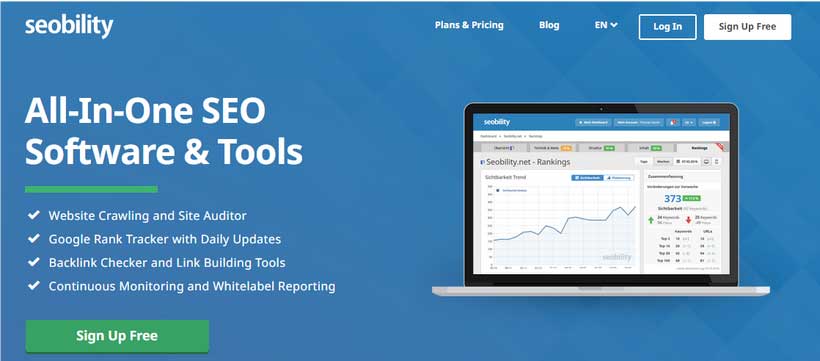 Seobility is a powerful free seo tool that is also simple to use. The user interface's innovative use of colours makes training go smoothly and improves the overall experience.
Key Features:
Identify all inbound and outgoing links and gain insight into your website's structure.
Discover and explore significant link-building chances with the help of link-building tools.
Get access to up-to-date information in real-time.
Deliver customized reports to your clients via white-label reporting.
Test your site's SEO with an SEO checker.
Each page on your site is optimized for the best results with a keyword checker.
Check your rankings for each term with a ranking checker.
Discover what top-ranked websites are doing with the TD*IDF tool and apply their methodologies to your web.
5. Prepostseo.com:
Prepost SEO offers over 95 free online tools to assist SEO professionals, web admins, marketers, students, and other visitors. It has a great plagiarism checker that compares the text to all web resources and databases to determine its originality.

Prepostseo's paraphrase tool enables SEO professionals to create unlimited plagiarism-free content in seconds.
It also offers the best domain authority checker, which calculates the website's actual DA score by reviewing all Moz statistics. You may also use its Image to Text tool to extract all the relevant information from the image in several moments.
Key Features:
It offers a premium version, in which there is an opportunity to assess the originality of more than 1,000 words.
Produces detailed plagiarism reports that include the percentage of unique and duplicated text.
Offer users the option of downloading the plagiarized text report in HTML or PDF format.
Checks a website's domain authority score using the Moz APIs.
Premium Plans are available on a monthly and yearly basis.
6. Editpad.org:
Editpad.org is a popular free SEO tool. You can use its plagiarism checker for identifying duplicate content. By entering the content into the tool, you can see if your website content is plagiarised.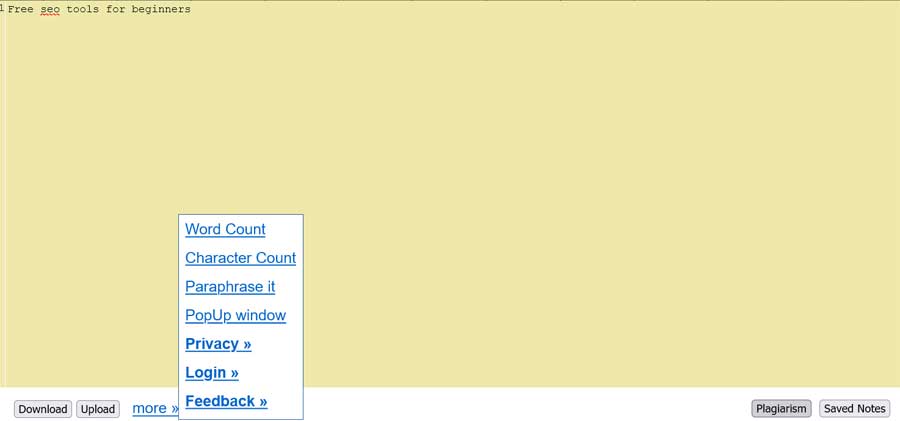 You may optimize your website's content to make it stand out as much as possible on search engine result pages.
Plagiarism is the most severe threat to your website. Duplicate content can harm your rankings in both standard and local SEO.
This tool also has a paraphrasing tool. This paraphrasing tool will help you to paraphrase content online without any cost. The paraphrased content provided by this toll will be best in flow and quality.
Grammar checker of this tool will allow you to check the grammar of the content. This will ensure you make the content of the best quality and free from any grammatical mistakes.
You can summarize the whole content using its summarizer. This is very useful because you can understand the intent of the whole article by summarising it just in seconds.
Key Features:
Editpad allows you to save and download the altered text to your mobile device.
Plain Text Editor does not require installation to perform its functions.
You can download files in pdf or docx formats.
Use the "share note" option to share your notes with others directly. You can make and distribute an endless number of files.
You can upload files directly from your local device and modify text online.
Conclusion:
SEO is a long-term procedure. As a beginner, the essential part is to choose the best free SEO tool for your needs. As you can notice, the market is flooded with both paid and free options.
Being selective is the best way to ensure that you choose the correct tool to help you in the months to come.