53% of website visitors will abandon the page if it takes more than three seconds to load, according to Google. In this digital age, a functional website is a must-have for any business to reach its full potential. However, you don't have to hire a large IT team to keep Your site running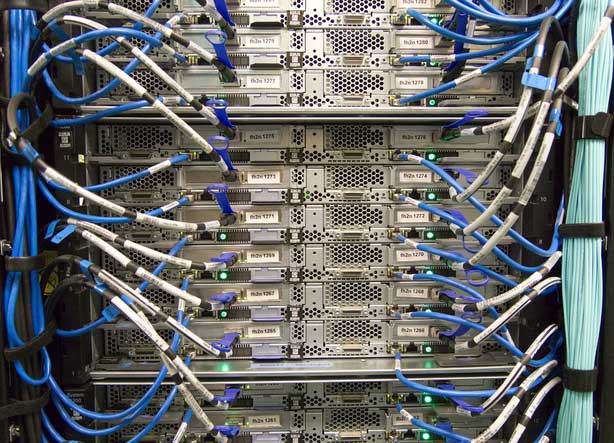 A web hosting service does all the hard work, ensuring your website is always accessible and safe round the clock. This allows you to focus your efforts on other functions of your business. Without the right web host, your online strategy is set to fail. Here's how to pick the best web host
Assess Your Business Needs
Whether you own a simple website or a robust e-commerce store, your definition of best will depend on the unique needs of your business. If you are developing a site that has complex properties such as live-streaming or video blogging, you will need a web host that has more advanced features, compared to a business that has a one-page site.
The amount of traffic you expect to receive will also impact your decision. If you expect your website visitors to grow, you should consider a host that has a scalable hosting plan such as new Accu Web Hosting offerings. This way, you will have access to better hosting features as your online presence expands.
Compare Costs and Speed
When choosing a web host, you need to research deeper about the introductory price, regular subscription fees, and overall costs, as noted in a TechRepublic article. Although most basic services of host providers are usually reasonably priced, you need to find a service that will give you good value for your money. To find an affordable and reliable host, compare different packages, and check whether there are additional costs for extra services.
Even a few minutes of downtime can have a negative impact on your business. Before choosing a web host, ensure you are aware of their uptime score. The score shouldn't be below 99%. Also, make sure the hosting provider you pick has invested in powerful servers to boost the speed of your website. Even Some Companies giving Free Web Hosting for start up
Quality Customer Support and Upgrade Options
If it's your first time working with a web host, you will probably need some hand-holding before you find your way around. Look for a provider that offers round the clock support, and ensure they are willing to provide a beneficial work relationship. You should select a provider who offers different channels of support, such as live chat, email, or phone.
You will also need a host that offers you room to grow as your online networks increases. Find a hosting service that allows you to revise your hosting plan smoothly and without huge expenses. For e-commerce businesses, VPS hosting package allows more flexibility when you want to transition to a new and better server.
Explore Security Features
In light of the surge in digital breaches, you will need to work with a provider who takes security seriously. This is especially true if your site will be storing or handling sensitive data such as customer information or your business transactions, which may attract cyber criminals.
Start by asking the web host provider about the security measures they have taken, and inquire whether they have a firewall or anti-malware defense. Security features not only safeguard your customer's information but make your site more trustworthy.  More layers of protection mean your website will be more secure.
Read Web Hosting Reviews
Reviews tell the real story. Through browsing online, you can find reviews that will help you understand the experience of the web host's customers. Also check how the websites of their customers are performing, to get a feel of what you should expect. Some host providers have user forums where customers discuss problems and solutions, as noted in a Forbes article. With this approach, you can easily tell the quality of the service and how they handle customer issues.
Wrapping Up
There are many things to consider when choosing a web host that will serve you excellently in the long term. However, great hosting boils down to four key factors: support, speed, security, and scalability. Start by assessing what your business requirements are so you can find the hosting service best suited for you.