Are you ready to treat yourself to an upscale viewing experience? For this, you must introduce yourself to the best cable TV plans. Spoiler alert: Not all of them are cheap but if you invest in even their primary offerings, you will be all set for high class entertainment!
Without further ado, let's have a look at the top cable TV plans that deserve your attention in 2022: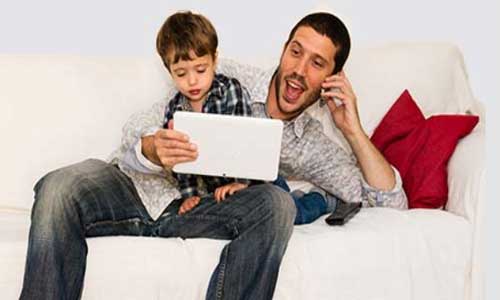 Best Cheapest Cable TV Packages
1: Spectrum TV Gold
It's one of the top Spectrum packages. Premium channels normally have a reputation of being expensive but that's not the case with this cable provider. Their gold package features the best premium channels and more.
If you're unhappy with your current TV plan and worried about the cancellation fee, then be relieved because Spectrum is offering up to $500 to release you from the shackles of your previous provider. This is your chance to redeem the mistake of settling for a plan you don't love to begin with. Spectrum plans include 250+ HD channels, DVR, TV on the go with the Spectrum TV app and on-demand titles and so much more.
2: DIRECTV Ultimate
DIRECTV is everyone's favorite choice when it comes to sports programming. The top-tier DirecTV Premier may be extremely expensive but do keep an eye on the Ultimate package that costs $74.99 per month.
The Ultimate plan includes all major sports channels like NBA TV, NFL Network, NHL Network, and more. You will also get an NFL Sunday Ticket without any extra cost. This package is for every avid sports fan who doesn't want to miss out on a major game.
3: DISH TV
If you are looking for family-orientated programming, DISH TV's cable plans are the best. Its plans feature Disney Channel, Nick Jr, Animal Planet and other family and kids' specific programming at a reasonable price. Dish TV's Hopper 3 DVR allows you to tailor the viewing experience using age-appropriate filters.
4: Xfinity
Xfinity's digital start packaging starting at $70.99 per month offers more than 140 channels. The channel selection is pretty much similar to the base level packages by DISH TV.
There are plenty of extra fees to watch out for when it comes to Xfinity. For instance, the DVR fee is $10 to $20 per month. The regional sports fee is $6 to $9 per month.
5: Cox
With Cox, you can get 140+ free HD channels at just $69.99 per month. The channel lineup includes all popular channels such as Discovery, ESPN, MTV, and more. Every subscriber gets free access to the Cox Contour app to stream the favorite titles on the go.
Premium channels are available as well. In addition to that, you can choose from 5 multi-channel packages designed for fans who are into movies, sports, and other informative channels.
How to Choose the Best Cable TV Plan?
I am sure you are overwhelmed by the variety of cable plans introduced above. Here are some tips to help you choose a plan that fits your lifestyle best:
Check Channel Lineup
Each person has a different set of favorite channels they won't want to miss out on. Therefore, look for packages that include all the channels you want.
For this, you must be willing to invest time in examining each package thoroughly and see if they are covering the channels you like. This approach will help you find exactly what you want.
Area Availability
Unfortunately, you are limited by what's available in your area. Unless you are willing to move to a place where all the best cable TV plans are available, you are stuck with what you have got. When exploring the websites of the cable companies you have narrowed down, enter your zip code to see what's available.
Price
The price of the cable plan is another huge determinant when it comes to making a final decision. Typically, the basic TV plans start at $20 per month but the price is likely to vary by provider and service area. You would have to pay anywhere between $70 and $100 and even more for a higher tier plan. Go for what you can afford.
Review the Contract
There's nothing more frustrating than being tied in a two-year contract. Normally, early termination can cost up to hundreds of dollars in penalty. It's best to stick to a provider that doesn't bind you in a contract, much like Spectrum. They have a month-to-month service.
Conclusion
If you are ready for amazing content, sign up for any of the cable TV plans mentioned above and experience the thrill of cable.