Read Very Easy Method to Decrypt or View Whatsapp messages of anybody using Database .db.crypt12 File, In short Form Hack Whatsapp chat of anybody by Transferring Their File in your Smartphone. Both Decrypt & Hack Chat Method is Same, Because When you Decrypt Database File, you will see their all Past Chat messages.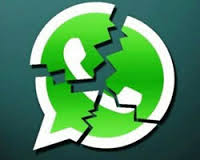 Many online Sites Claims they Will Hack Whatsapp Messages by entering Mobile Number but its Not Possible Because this Messenger app Uses End to End Encrypt Security by Which only the Person who Send or Received Can View This Messages but Nothing is impossible ,We can access other messages with their presence and things.
To Decrypt or View Whatsapp messages by Database .db.crypt12 File, Just you will need only their Saved Messages Database File then You Can read their all Sent & Received Messages. This is not the only one Way to hack Chat , We also Shared Many tricks by Which you Can Hack Whatsapp account online by Spy apps & How to Hack Using Whatsapp Web Option.
How to Decrypt or View Whatsapp messages by database .db.crypt12 File
First of all , Take Victim's mobile.
Open File Manger & Navigate to SD Card >> Whatsapp Folder.
Now Copy this Folder & Paste it in Your Sd card. (if you already Using Your Whatsapp Account in Your Phone then Firstly Move Your Whatsapp Folder to Other Folder)
Now Goto Settings >> Apps >> Whatsapp , Hit on Clear Data & Cache.
Open Whatsapp & Restore it.
Within Few Minutes , All the messages Will be restored.
This are the Steps to Decrypt Whatsapp Database File or Hack Chat Messages.
In the above Method You Can view Only Past Message , You will not get any real Time Updates & Future messages. If You wants to Get real Time Updates Then You have to Change your mac address by their Address & Verify it By otp then You Can both run One Whatsapp Account , Get Explanation of This Method.
How its Works ?
Whatsapp Takes Daily backup of Our Chat & Save this Messages in the .db.crypt12 Extension File which saves in SD Card or In Phone Memory. When We Replace this File in our Whatsapp Folder then it Shows that File Messages.
How to View / Hack Chat Messages by Whatsapp Web (Real time)
Just open Whatsapp Web ( http://web.whatsapp.com ) in your Pc/Laptop or Use parallel Space app for Mobile, Now Scan Qr code in Victim's Mobile. Done ! Now Don't Clear Cookies of Browser & Read their Messages in Real Time Even you can also Read their Past Messages.
You know In recent Version , You will also get Pop up to Save back up on Google Drive. If your Victim Turn on this Option then You Can Copy this File From Their Google Drive also but you have to Access their Google Account for this.
Tags :- how to Decrypt or view Whatsapp Messages by Database .db.crypt12 File , hack whatsapp chat messages online by whatsapp web