Finding a Trick to Successfully & Easily way to Change your Imei Number on your Iphone Smartphone then We have Something Which is Very Easy by Which you Can Change Imei Number On Iphone any Model. This Trick is Working in Iphone X,8,8 Plus,7,7S,SE,6,6S,5S & Other Models Too But the Method Will Work on Jailbreak Devices by Ziphone Pc Tool
We have to Change our Mobile Phone Imei Number in Many Cases Like We Wants to Loot Any Earnings Apps but Due to Imei Restriction We can't Loot it at that Time we Can Change Imei Number via this Method. The Process of Android is Too much Simple , Just you Have to Install Simple App & rest will do app Itself But In Iphone This is Small lengthy Because IOS is the More Secure as Compare to Android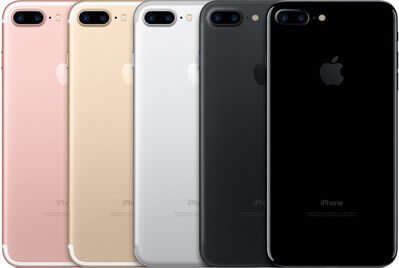 I hope you Checked Our Android Tips & Tricks 2018 , Make Iphone 3d Touch feature in Android & Enjoyed. This Method will Work only If your device is Jailbreak But Same Method Will Work to Change Imei Number on any Model of Iphone. Just you have to Enter Below Command in your CMD of Pc & Rest will Do this Trick. To Change Imei Just you have to Spent only 2 -3 Minutes from this Method Trick
What is Imei Number ?
It is A International Mobile Equipment Identity Number Which is Unique for Every Phone. This is Used by the Sim Networks to Track the Device. It Comes up with default Set from Manufactures Which we Can't Change from Settings.
Requirements
Some Basic Requirement you have to Available for this Method
The Method Will work only on Activated & unlocked Iphones Only
Jailbreak your Device , Search on Google for it
Download Ziphone Pc Tool [ Click Here ] & transfer it to Pc ( This is Free & Open Source Tool for Iphone Unlock , Jail Break etc )
Iphone USB Cable
Some Passion
Points to Remember
Your Original imei Number Will be Deleted This Causes your Manufacture Warranty
If you are Changing Stolen Device Imei Number then We are Not Responsible For it , Change at your Own Risk Because this is Illegal Better to Give it to the Nearest Police Station
If you are Coming in Above Terms then Proceed to below Steps
How to Save Original Imei Number of Iphone
Before Change Save your Original Imei Number , later you can Replace it Via Original from same Method.
Open Dial Pad
Type *#06#
Instantly you will get Pop up on your Screen Which will Show your Current Imei Number Note it Down or take Screenshot of it
How to Change Imei Number on Iphone via CMD
First of All , Extract Ziphone in any Drive of System
Now Open the Root Folder of Ziphone Extracted Files
Boot your Iphone in Recovery Mode by Press Sleep & Power Button at the Same Time , release it When you will See Apple Logo on Screen
You will Itunes Logo with Cable Connect on Screen, Now Connect your Iphone to Pc
Now Start Command prompt of This Folder ( Press Shift & Right Click on Empty area of Ziphone Root Folder >> Select Open Command Window here Option From Right Click )
Now Type Ziphone in CMD (If you get Error then Check your Extracted Ziphone pc tool Folder Name & Renter it to Create Directory)
Enter this Command Without Quote "Ziphone -u -i a999999999999999" Replace 999 via Your Imei Number & hit ENTER Button
Wait for Minutes , Your Iphone will Reboot with new Imei Number
Again you can Check your Imei Number of Iphone by Enter *#06# in Dial Pad , you will see your New Changed Imei Number
If you get any Type of Error in Above Steps So your Imei Will not Change , In that Case you have to Follow Steps again from begnining
This Trick is Successfully tested on this Iphone Models X/8/8 Plus/7/SE/6s Plus/6s/6 Plus/6/5s/5 but you can Check on Other Lower Version Also
Final words
I hope you Understood the above Full Guide to Change Imei Number on Iphone Latest Models , This Trick is Quite Easy & Simple but Still you are getting any Type of Problem which not Mentioned Here then Comment here